We are dedicated to working with our clients with utmost professionalism, dedication, and integrity
Energy Efficiency & Energy Audits
By providing a unique mix of energy services focused on complex capacity and reliability issues, we help our customers manage and leverage energy effectively
Water Audits & Water Management
Our water auditors are certified and the team has vast experience in water audits and delivery of Water Conservation Methods in a diverse range of facilities and industries
Renewable Energy Solutions
We proactively seek opportunities to introduce renewable energy and conservation measures into the energy mix of our customers and our own operations
We provide solutions in Low Voltage and High Voltage electrical engineering installations, solar installations, street lighting and electrical installations maintenance among others
Energy & Water Savings Measurement & Verification
We provides solutions in mechanical engineering that include plumbing, drainage & sanitary fittings, fire protection & suppression, building maintenance unit
Green Building Certification Support
Green building incorporates design, construction and operational practices that significantly reduce or eliminate the negative impact of development on the environment and people.
Each Measurement and Verification (M&V) task serves to enhance and improve facility operation and maintenance of savings
Power Quality Analysis & Harmonics
Harmonic related issues became prominent with the proliferation of semiconductors and cause a variety of problems that are sometimes difficult to attribute and eliminate.
Domestic Solar & Backup Solutions
We're so confident we can find the right solution for your solar needs. We'll come to your home and walk you through all the options at no cost
Engineering Project Management Services
We believe in accurate reporting to our clients and have implemented stringent project controls for all our projects
About Energy Intelligence Africa
Your reliable business partner
We provide comprehensive services
Energy Intelligence Africa Ltd is a Kenyan engineering company managed and directed by qualified and experienced engineering experts.
Energy Intelligence Africa Ltd's solutions are tailored to our customers' specific requirements and circumstances and span a wide range of services.
All our works, products and services and their inputs are founded on the principle of sustainability for our stakeholders: clients, collaborators, employees and shareholders.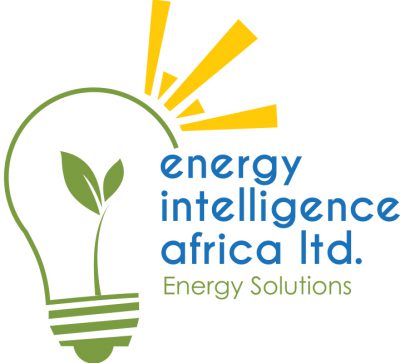 Our vision is to be Africa's leading provider of sustainable engineering solutions
Our mission is to consistently deliver excellence in our products and services
Customer Focus – committed to offering quality, customized and consistent services
Team Spirit – embrace unity of purpose, collaborative partnerships to harness synergies in all endeavors
Professionalism – uphold requisite professional ethics and standards in running business
Attitude – focus on bringing flexibility to our clients & proactively addressing the variability in their demand
"Thank you so much for a job well done!"
"You guys are the best! Keep up the great work!"
"I just wanted to let you know that it's been great working with you."
We are looking forward to start a project with you
Our strong team allows us to successfully initiate, execute and commission multi-disciplinary projects spanning all aspects of engineering. We have a solution for you!